Define "nerd".
Is it a socially awkward introvert who is passionate about things like Science, Mathematics, or Astronomy? Or, is it someone who's considered "uncool" because of his obsession with superhero comics, video games and animes? For me, a nerd could be playing Dungeons & Dragons everyday, but doesn't necessarily wear thick black glasses with long pants and retro sneakers.
Being a nerd is not only about embracing your inner (and outer) self but also about adopting a specific lifestyle and transforming your home into a work of art that you can appreciate.
Take a look in the house of an introvert and you'll find fuzzy blankets, warm colors and fluffy rugs in every single room. When it comes to the home of a techie, the star of the place is a gigantic screen TV. Similarly, all nerds have their own styles and preferences when it comes to home décor.
#1. Funky Colors Are Preferred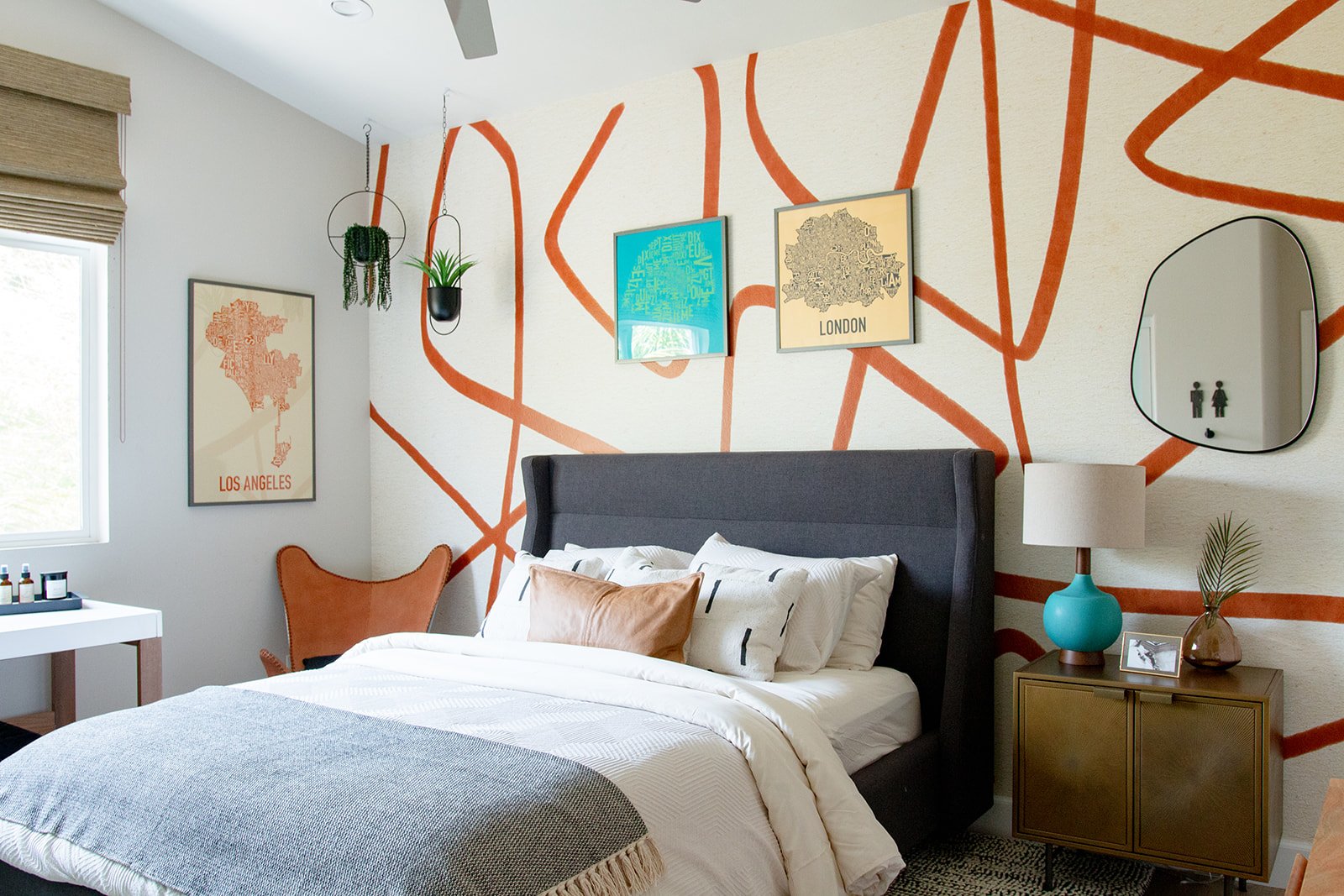 While you might think of classic blacks, whites, reds and beiges for your home interiors, a nerd prefers loud and funky colors.
Some common color schemes nerds prefer to include the combination of energetic oranges with friendly yellows, sweet pinks and mysterious purples, serene blues with playful oranges and also passionate reds with happy-gooey yellows.
#2. Books, Books and Books
Call them "losers", "boring" or "weirdos", but nerds will never lose their passion for learning. They spend a lot (and a lot) of time learning and reading just for the sake of gaining knowledge. So, imagine all the college manuscripts, dissertation drafts, recipe books, magazines and novels you might find in their house.
Books are not used to fill in a bare corner or adorn a space that needs adorning, but rather to add their nerdy personality to their home décor. A classic display of a wall lined with shelves and shelves of books, for example, is enough to make your eyes dance across the variety.
#3. Display All Achievements
It is a desperate desire for nerds to showcase their accomplishments. Be it a graduate degree or a medal from a game competition, everything is put on display for others to see.
#4. Nerdy Home Accessories
Home decorations are not always just about making a space look better. Nerds use these decorations and accessories to channel their passions and interests.
Here are some examples:
A Potterhead (I belong to that club, too) would proudly display the Marauder's Map as a gorgeous wall mural for any space in the house.
Nerds or not, we all love Marvel and anyone could go wild for an Avengers wall art on the headboard wall in a bedroom.
Normal individuals decorate their living rooms with stylish curtains, traditional coffee tables, a sumptuously comfortable sofa and a few antique pieces. But, guess what? For a die-hard Star Wars fan, there is no home (or no galaxy) without a Stormtrooper Helmet, a Darth Vader wall light, a white rebel symbol black poof and a millennium falcon clock.
#4. Choose a Space for Intellectual Obsession 
Whereas an extrovert may prioritize an open-concept layout with a large couch to facilitate desired 'Wine & Cheese Nights' with relatives and friends, a Nerd will prioritize how spaces will be conducive to intellectual conversation.
Perhaps this takes the form of several armchairs in the living room or an extra-large table for friends and family to gather for an impromptu workshop. In any case, you can bet that Nerds are constantly thinking (and designing) about brain-boosting conversations and where they can take place.
#5. The Nerd Room
That one space where you can obsess over the little details. That room where you can openly hang out with your collectibles and gaze longingly at the characters of your comic books.