The living room is a place where everyone in the family comes together to enjoy themselves. Its the setting for endless memories and relaxing hours of peace. This is why it is not surprising that the colors chosen for the living rooms have a significant impact on the overall condition of your home. Based on the unique personality of your home, your room can be either relaxing or striking. It can have a modern look or a classic charm. Whatever your distinctive style, these beautiful colors are the best options for your living room, whether you want to hire a professional painter or do it yourself.
1) Grey
This is one of the most popular colors for living rooms. Grey walls make your living room seem more spacious. An elegant and quiet grey room would suit both modern décor and vintage designs. For those who enjoy group portraits and colorful pops, gray walls will provide an excellent background for your art. Although this color is a popular neutral shade for any room in the house, it looks incredibly classy in the living room.

2) Beige
Beige is the best neutral tone for interior designs. This reliable shade evokes the simplicity of raw fabrics and is ideal for those with a minimalist style. The latest design trends suggest filling the room with different shades of white. The subtle beige walls with white tones will give your space a dazzling and elegant effect. No wonder why it's one of the colors that people have returned to over and over again!

3) Green
Since it reminds us of the tones of nature, green is one of the best colors for the living room. In case you do not have the space for plants at home, green walls will be breath of life your living room needs. Green can be fresh and subtle simultaneously; it's the perfect alternative for those who think neutrals are boring.

4) Blue
Blue living room brings a calming and harmonizing effect in the apartment. Numerous attractive shades of blue are available, and they all go well with neutral colors such as brown and beige. For instance, if your living room has wooden floors, you may find that blue is an elegant choice for the walls. Blue rooms look clean and tidy without compromising the color.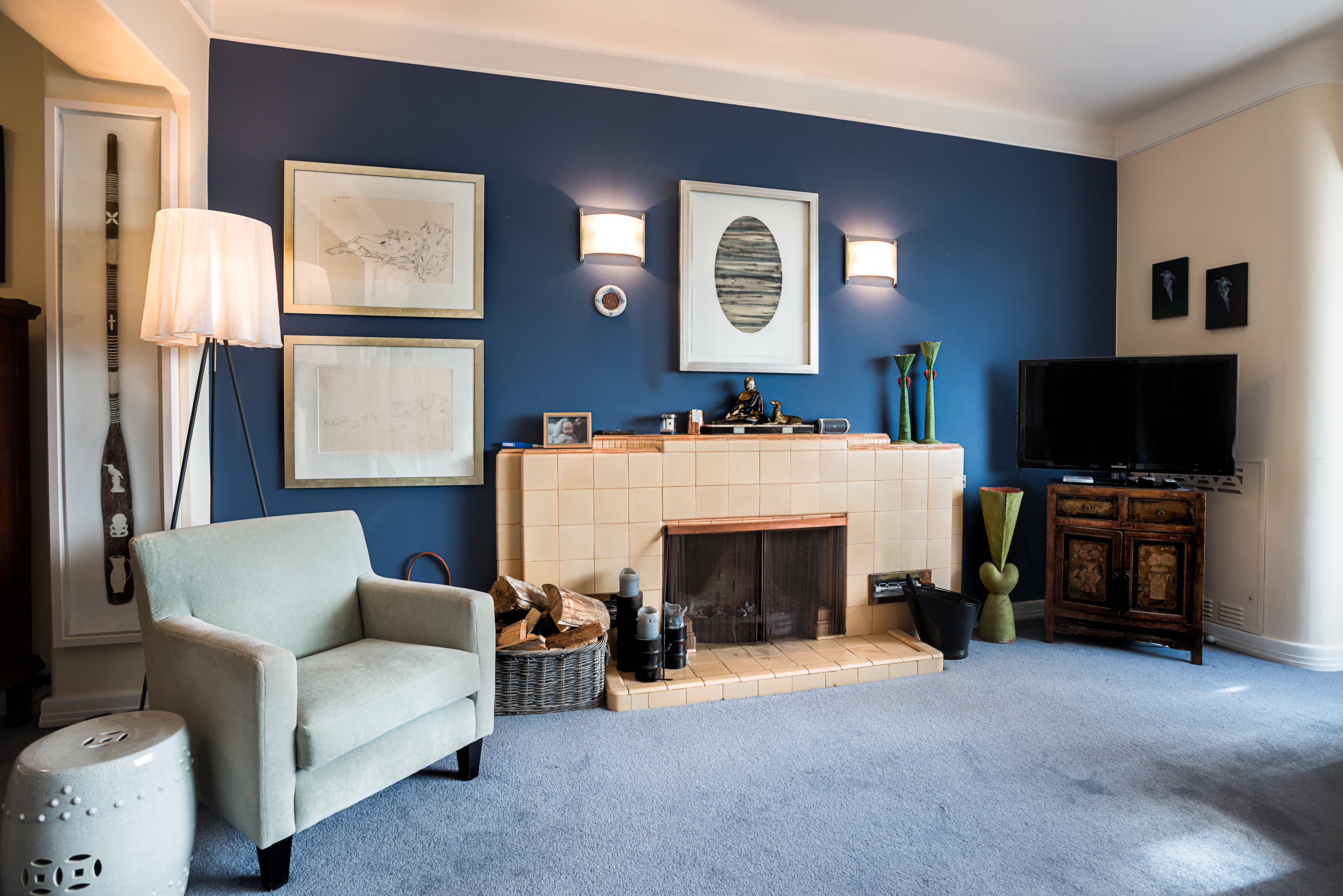 5) Black
Black is not the most rational color for a living room, but that's what makes it fantastic! A living room with black walls is usually unexpected yet stunning. This will also help bring out the architectural details of your space and be more eye-catching. For instance, the furniture will stand out against the dark background. Besides, black walls can help moderate natural light's brightness if there's too much in a particular area. There are many ways to design a black living room, and all of them will indeed create a meaningful feel that will be the centerpiece of your home.

6) White
White works well in minimalist and raw interiors. It makes the space optically larger, clear, and cool. However, to avoid monotony, it is worth using a few colorful accents such as bright curtains or pillowcases.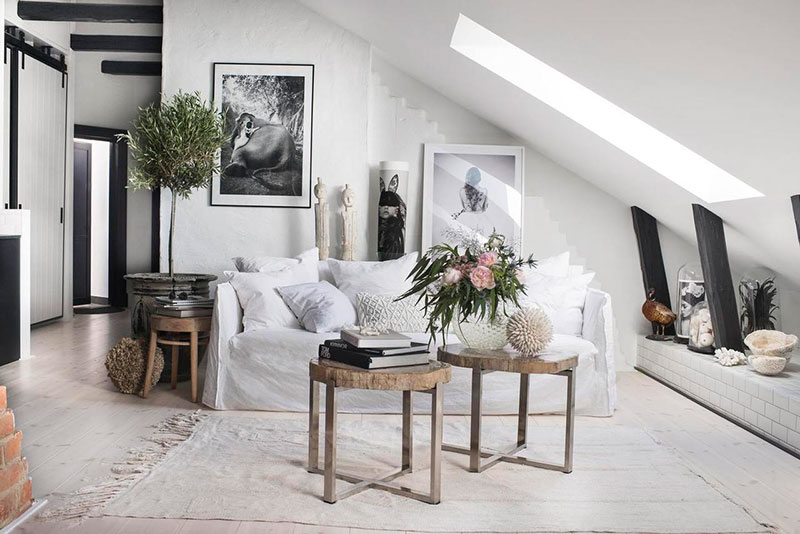 7) Teal and Turquoise Accent Walls
When we speak of accent walls, we refer to the technique of painting one or two walls in a different color than the others to create a visual separation or a point that attracts attention. This works incredibly well in small living rooms because it gives the illusion of a larger space.

8) Bright Red
Another bold color is red, which provides instant energy and is best balanced with white furniture and details to create contrast. Always try to paint the ceiling in a lighter color than the walls. This will help to create the illusion of a higher ceiling and, thus, a larger room.
If you have doubts about the right color, consult a professional. In this case, an interior designer can advise you and make several suggestions to find the perfect shade.