Spring is one of the most beloved seasons of the year. After a long and cold winter, the sunshine, warmer weather, and blooming flowers bring a sense of new beginnings. As the days get longer and the temperature rises, it's time to start thinking about sprucing up your home decor to match the season. Whether you want to create a fresh and airy atmosphere or add pops of color to your space, spring is the perfect time to refresh your home's interior.
From cleaning and decluttering to incorporating seasonal accents and statement pieces, there are numerous ways to give your home a spring makeover. You don't need to break the bank to make a significant impact, as even small changes can make a big difference. In this article, we will provide you with some practical tips and creative ideas for spring home decoration that will help you bring the beauty of the season into your home.
Bring in Fresh Flowers and Plants
Nothing says spring quite like fresh flowers and plants. Incorporating flowers and greenery into your decor can instantly add a pop of color and life to any room. Consider placing a vase of fresh flowers on your coffee table, adding a potted plant to your windowsill, or creating a simple floral arrangement for your dining table.
Incorporate Bright Colors
Spring is all about vibrant and cheerful colors. Consider swapping out your darker winter decor for lighter and brighter colors like pastels, pinks, and yellows. You can add pops of bright color with decorative pillows, throws, and artwork.
Update Your Bedding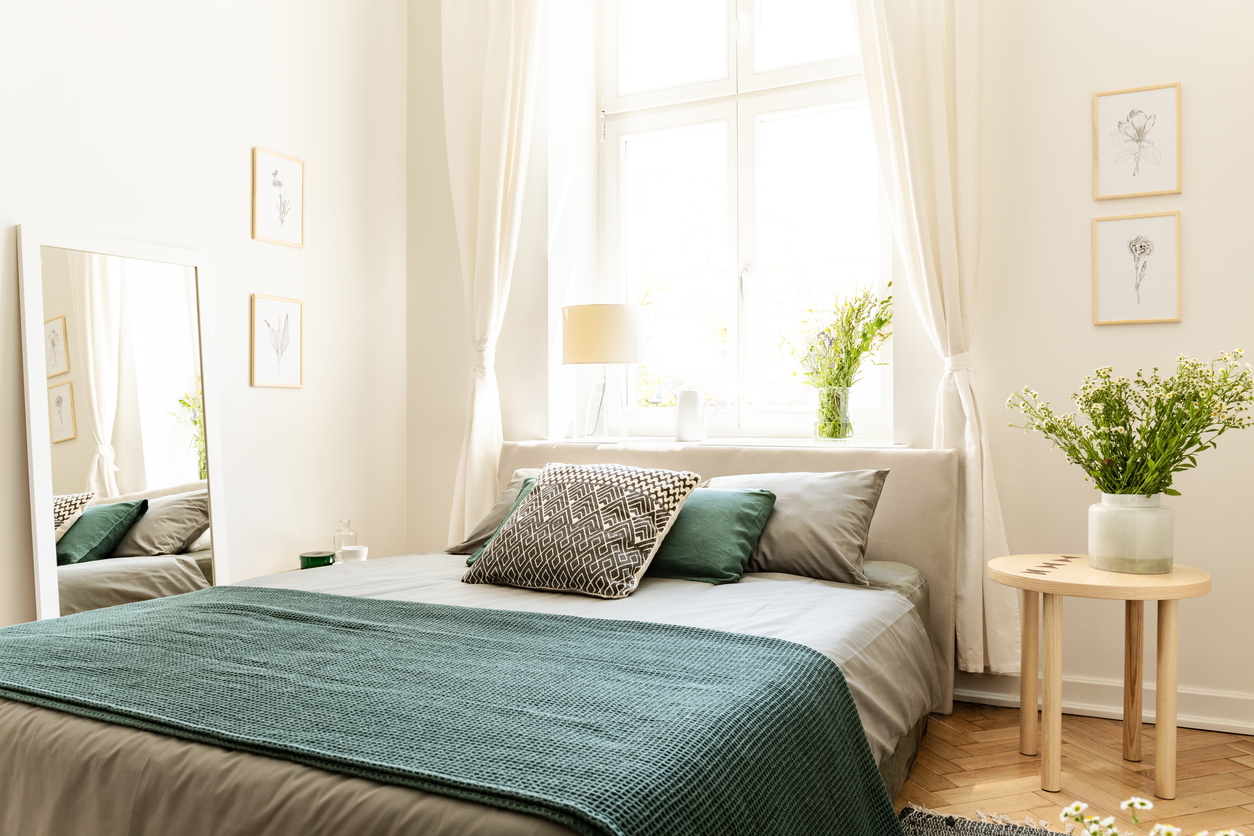 Spring is a great time to update your bedding. Swap out your heavy comforter for a lighter quilt or duvet cover in a bright and cheerful color. You can also add some spring-themed throw pillows to complete the look.
Refresh Your Walls
Giving your walls a fresh coat of paint can instantly update your space for spring. Consider painting an accent wall in a bold and and cheerful color or adding a colorful wallpaper to one wall for a fun and playful look.
Add Spring-Themed Accessories
Spring-themed accessories like decorative eggs, bunnies, and birds can add a playful touch to your decor. You can also incorporate other spring-inspired items like floral wreaths, colorful table runners, and patterned napkins.
Embrace Natural Light
As the days get longer and brighter, make the most of the natural light in your home. Consider updating your window treatments to allow more light in or adding a mirror to reflect natural light throughout your space.
Add Outdoor Elements
Bringing outdoor elements into your home can also help you embrace the spring season. Consider incorporating items like seashells, driftwood, and natural fibers like jute or sisal into your decor.
Pros and Cons of Spring Home Decoration
While spring home decoration can help freshen up your space and bring a cheerful touch to your home, there are some potential downsides to consider as well.
Pros:
Adding bright and cheerful colors can improve your mood and boost your mental health.
Incorporating natural elements can create a calming and soothing atmosphere in your home.
Updating your decor for spring can give you a sense of renewal and rejuvenation.
Cons:
Frequent decor updates can be costly and time-consuming.
Incorporating too many bright colors or busy patterns can be overwhelming and distracting.
Overcrowding your space with too many spring-themed items can create clutter and chaos.
Overall, spring home decoration can be a fun and exciting way to freshen up your space and embrace the season. By incorporating natural elements, bright colors, and playful accessories, you can create a cheerful and inviting atmosphere in your home. Just remember to keep the pros and cons in mind as you update your decor, and have fun experimenting with different styles and themes.