You don't need to go out for dinner or movies or plan a trip to the beach to enjoy Valentine's Day. This romantic day can also be spent at home. So, if you want to stay in your pajamas and plan a romantic date at home, here are some simple ideas to decorate your house for Valentine's Day.
DIY Paper Napkin Roses Decoration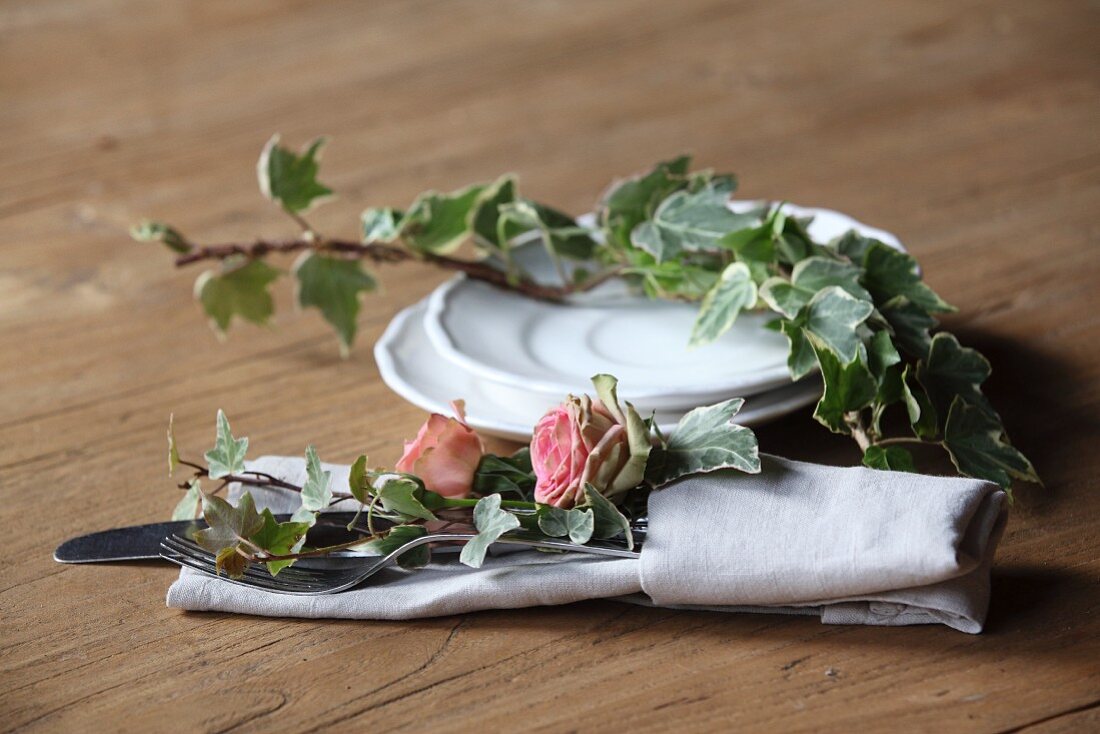 Materials you'll need:
A pair of scissors
Clear tape
Teacup
Any size paper napkin
 Instructions on how to make this DIY Project:
Step 1: Take one napkin and make two roses –of course, they will have short stems. If you want to have roses with longer stems, I suggest you make one rose per napkin and try not to cut the stem section.
Tip: If you don't know how to make roses out of napkins, click here to learn more!
Step 2: As soon as you start rolling the napkin, keep in mind that the first few rolls should be tighter. Right after you continue rolling the napkin, the roll will loosen to the end.
Step 3: You will find that once you've twisted the stem, if you grab the bottom of the rose with one hand and the interior piece with the other hand and pull it up gently, the motion will certainly create a better-looking flower.
People Reviews:
Cecilia from Georgia says:
These little flowers are so cute in the pretty tea cup. I have to tell you, I read your post for hanging table cloths and have jumped for joy! I have a slew of the suit/pants hangers and just cut a dowel to test it out. Well, my new best friend, it is the bomb!I just cleaned out my big buffet and have table cloths, place mats, napkins, napkin rings, etc. all over my dining table with nowhere to store them. Poor planning ;( Now to come up with a way to hang the place mats and napkins…got any suggestions? Happy to have found your blog!
Heather Taylor says:
This is such a great idea, the roses are so cute! Thank you for sharing with us.
God bless 🙂
Heather
Tracey says:
I love it! Anywhere we can have a little spot of sunshine is welcome during these hard times! Thanks!!
Sophie says:
Great ideas! Simple, easy and oooh sooo pretty!
Homemade Table Placements/Plate Chargers using Paper Doilies
Materials you'll need:
A pair of scissors
A glue stick
Round paper doilies
A piece of card stock or printer paper
 Instructions on how to make this DIY Project:
Step 1: First and foremost, know that this project might take up to around 30 minutes to be completed. Of course, it could be more or less, so up to you whether to take up this DIY project or not.
Back to the subject, you should start by printing the required template (you can find it here) on card stock or printer paper (both options are good). The number of templates to be printed will depend on how many placemats you have, as you will require one for each placemat.
The circle will keep the paper doilies in place and it will also help to evenly space them in a circle.
Tip: If you couldn't print the template, I suggest you trace around a desert-sized plate and cut it out.
Step 2: Now, trim out each circle using the pair of scissors and then start folding them in half and then half again.
Step 3: Once you've opened the folded paper circles, put them on a workspace and using the folded lines as a guide, line up each on a folded line. You can use the glue stick to stick the first four doilies to the circle.
Step 4: Place the first four doilies in place and then stick the remaining four. Before using the placemat, let the glue dry for around 20-30 minutes.