Trend is a buzzword in interior home design.
It's the answer to "where should I put that or how should I decorate this."
So, let's have a look at some of the growing inspirations of 2021.
#1. Style With Large Tiles
Somewhere, I heard someone say, "large-format tiles will soon replace natural materials like concrete or Italian white marble."
Trendy or not, tiles have always been one of the preferred building materials for flooring, tubs, showers, backsplashes, walls, and even countertops.
But, if you talk about creating dramatic statements and stylish elements, only large tiles can handle such aesthetic details. With infinite style and function benefits, only a tile with a side exceeding 16" can genuinely define and enhance the appeal of large spaces such as an open floor kitchen and dining room.
However, large tiles can have the same gorgeous impact and unified look on small spaces. Just don't be afraid to choose light-colored ones.
#2. Go Chic With Velvet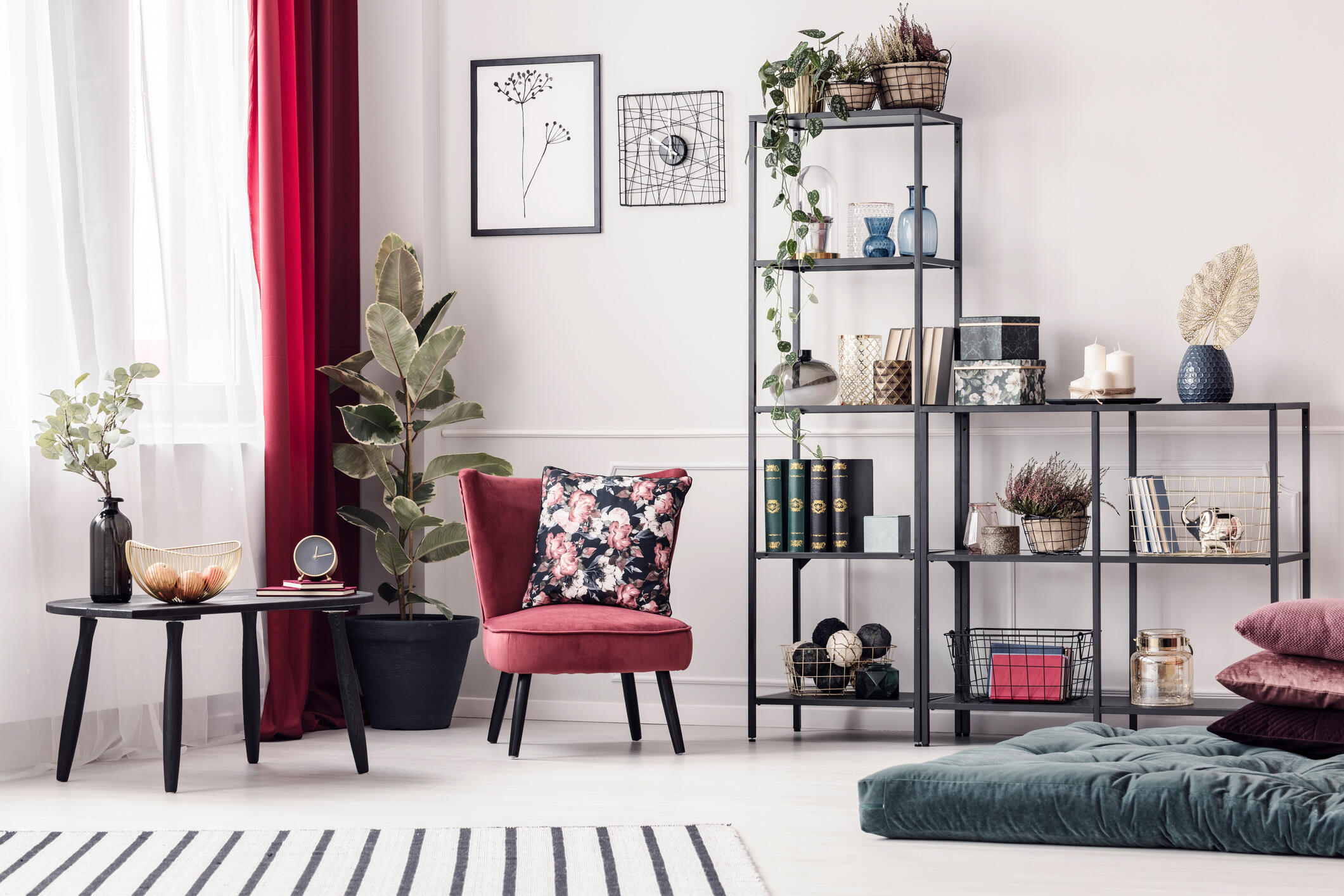 Bored with common trends?
Want to try unique designs and exquisite styles?
Ever since it became official in full swing in the fashion industry, velvet has lured many with its supple touch and lush appearance.
How about letting this glamorous style talk for your house?
Think about it: there is something about that velvet armchair or that tufted velvet ottoman that makes them look so expensive, but at the same time comfortable.
It's not that difficult to see why velvet is the hottest trendy home décor fabric of this year.
Here's how to go classic, luxurious and funky with velvet:
Elevate the appearance of your space with velvet pieces of furniture. There's more than just a feminine touch with velvet chairs and stunning velvet sofas. Velvet can transform that dull space into a refined and chic room.

Add color and create a boho-inspired space by shaping a room with velvet textiles.
#3. Black and White
Who said black and white combination is outdated and old-fashioned?
At first glance, many might refuse this simplistic choice, but if you have a good eye, you'll instantly recognize the timeless and elegant touch brought by this classic color palette.
Whether you want to create a dramatic focal point or make a bold statement, leaning towards a more contemporary approach, black and white combination is the ideal way to create the perfect decorating balance.
Oh, and a little advice for those who think adding blacks means too much drama: there is actually a rule in home décor that states that "every space needs a little touch of black."
Looking for some tips on how to combine black and white in your home?
Want a chic dining room?

The best choice would be setting off a gorgeous black marble with tall white baseboard moldings.

For a deeper but less contrasting touch, go for walls painted in ivory or stark white and use stark black artwork. You can also add a punch to the black-and-white background by incorporating hints of red or gold.

When it comes to the bedroom, the need to keep things comfortable, intimate and personal is stronger than anything. So, plain white bed linens with black pieces of furniture might set the right tone for such personal space. Adding touches of pink, green, yellow or red is also recommended.

This bold color palette is also ideal for small spaces – with soft, ivory white floors and deep black accessories and fixtures.

Implementing stark black rugs or painting walls in white works perfectly for a contemporary look. A black matte finish or a bright white touch can help to create a sleek and modern focal point.
#4. Mixing

T

extures
If rustic looks and country color palettes are making a comeback, then so is the basic style of mixing textures.
The key to a comfortable home and to bring out a rich decorating scheme is to combine different layers of textures – classic stripes, modern florals, polished patterns or glazed elements.
2021 comes with the need to create a unique interior design, curating a sensational style. Are you willing to incorporate such a look into your house?